Real Estate Law
Sacramento Real Estate Attorney
Real Estate Transactions
Real estate transactions can involve complex law and tremendous investments of money, time, and effort to achieve your goals. If you are buying, selling, or leasing a property, you need an experienced and skilled real estate attorney on your side. With more than 24 years of experience in real estate law and the commercial and residential markets in Northern California, the Law Office of James J. Falcone represents buyers, sellers, landlords and tenants in real estate transactions in Sacramento, Yolo, El Dorado, Placer, Sutter, and San Joaquin counties.
We pay attention to the details throughout the process. We can help in dealing with the other parties and the attorneys representing them. Any misstep or surprise along the way can result in the loss of financing or failure of the project at any stage. We help with the drafting and reviewing of purchase and sale agreements, lease or rental agreements, options, and easements and advise you regarding title issues. When the time comes to close the deal, the process is smooth and without surprises.
The Law Office of James J. Falcone not only pays attention to the details of the transaction; we pay attention to you, the client. We make sure we understand your goals and objectives. We are up-front with our fees and costs and what we will do for you. When you hire us, you know what it will cost and what you will get.
Real Estate Transactions: We assist clients in drafting and reviewing contracts, negotiation and negotiation strategies, due diligence regarding disclosures, title concerns, and financing.
Commercial Lease Agreements: We represent both commercial property landlords/lessors and tenants/lessees in drafting and negotiation of commercial lease agreements to ensure our clients are not exposed to risks or unduly burdened by provisions that the other party should bear. We also assist with options and rights of first refusal, in which the commercial tenant has the opportunity to buy the property if the owner wishes to sell.
Landlord/Tenant: We have handled commercial and residential landlord/tenant matters throughout Northern California since 1979, including prosecuting and defending unlawful detainer actions, collection of rent, relief from stay motions in bankruptcy court, and judgment collection.
Quiet Title: A title defect will prevent you from selling your property or cause future problems. When there is an issue regarding title to real property, a quiet title action is pursued which results in a court order clarifying the parties' rights and interests. Such issues include ownership, and rights to ownership, removal of liens, boundaries, easements, licenses, and options.
Boundary Disputes: both rural and urban, both commercial and residential, neighbors often have boundary dispute based on new surveys or existing uses. We help owners resolve such disputes through negotiation or, when necessary, litigation.
Partition: When co-owners cannot agree as to the use of real property sometimes the only feasible choice is a partition action. In partition, the property is ordered sold at market value by the court, with proceeds being distributed after an accounting by court order. In some cases, instead of sale the property is actually split into different parcels and distributed to the owners, hence the name partition.
Other services include the following:
Purchase and Sale Agreements
Leases
Option Agreements
Escrow and Title
Loan Documentation & Modification
Construction Contracts
Subdivision
Easement and Boundary Agreements
Assignments and Subleases
Representative Projects:
A client was unable to obtain a loan to purchase a residence. They had a relative purchase it, and we helped them enter an agreement with the relative to buy the property using an all inclusive note and all inclusive deed of trust, which ensured for the relative that the purchase loan will ultimately be paid by the clients.
We advised a client owning farmland in arranging an option to sell the land to a developer for 8.25 million. The three-year option allowed the developer to pursue land use and map entitlements prior to exercising the option.
A client owned a wind and water damaged property which he wanted to sell as is. The Buyer could not finance it in this condition, so we aided in arranging Seller financing whereby the Buyer first got a construction loan, requiring that within a year Buyer complete repairs and obtain a permanent take out loan pay off the Seller's notes and the construction loan.
We assisted an inexperienced landowner, who subdivided 80 acres, with their D.R.E. application and C.C.& R.s, ultimately obtaining a White Report.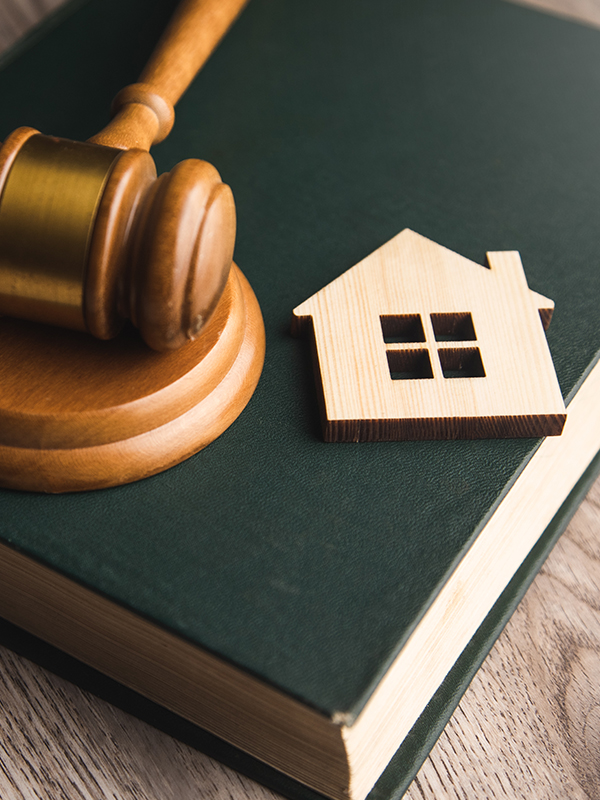 We're Here to Help You
Fill out the form or call us at (916) 442-4204 to schedule your consultation.