Practice Areas
Sacramento Lawyer for Your Real Estate, Business Law, and Litigation Needs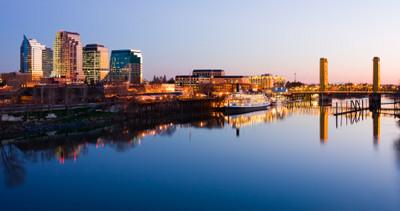 At the Law Offices of James J. Falcone, we have substantial experience counseling clients on business formation and transactions. Sacramento real estate attorney James J. Falcone also represents buyers and sellers in complex property transactions. When litigation is appropriate, we have the experience to aggressively advocate for our clients' positions in court.
Real Estate
We represent clients in real estate transactions, commercial lease agreements, landlord-tenant disputes, quiet title actions, boundary disputes, partition actions, leases, construction contracts, easement disputes, and other matters. Whether you are a buyer, seller, landlord, or tenant, retaining an experienced attorney to draft and negotiate real estate or lease agreements can help minimize the possibility of expensive litigation down the road.
In California, a quiet title action is an equitable action in which one party tries to establish its own title in real property against adverse claims to an interest in the property. The plaintiff in these cases has the burden of proving his or her title by clear and convincing evidence. Under California Code of Civil Procedure §764.030, a quiet title judgment is binding on everyone who was a party to the litigation. The judgment will not affect someone's title if he or she was not a party to the litigation, but his or her claim was on the record or reasonably should have been known to the plaintiff.
Sometimes co-owners of a piece of real estate disagree about how it should be used. In California, when real property is owned concurrently or in successive estates, any owner of an estate for years, for life, or of inheritance can sue for partition of the real property under C.C.P. §872.210(a)(2). Real estate (such as a single-family residence) often cannot be physically divided in a fair way, and in those cases, the court may order the property to be sold with the funds to be distributed between the parties.
Business Law
When you start or run a business, numerous legal questions must be answered, including which type of entity to form, the purchase and sale of assets and equipment, the terms of agreements with other entities and vendors, and transactions related to real estate. Our attorneys can help clients decide whether to form a partnership, LLC, or corporation, and we can advise them on the possible consequences of each decision.
Business formation is a critical decision when two or more people get together to do business. The type of entity that you choose to form will determine taxes, liability, and responsibility for all of the affairs of the business. For some owners who would prefer to avoid liability for the decisions of the business, the protection of a corporate veil is a powerful incentive to form a corporation. In order to form a corporation in California, you must prepare and file articles of incorporation, appoint a registered agent, put together a corporate records book, prepare bylaws, appoint directors and hold a board of directors' meeting, issue stock, file a statement of information, and comply with various tax and regulatory requirements.
Some people who get together to do business would prefer fewer formalities, and they may form a partnership or limited partnership. In a partnership, no written agreement is required, but it is usually in the parties' interest to develop one that sets forth the rights and obligations of the partners. This can be used in case there are disputes down the line. A limited partnership is more formal and must follow the filing requirements found in California Corporations Code §15902.01, which include filing a certificate of limited partnership with the Secretary of State and preparing a partnership agreement.
Litigation
In some cases, litigation in state or federal court is unavoidable. Some common types of actions include breach of contract, partnership and shareholder disputes, debt collection, title disputes, broker liability, boundary disputes, rent collection, foreclosure, and easement disputes.
Contracts are enforceable agreements to exchange products or services. Certain requirements must be met for a contract to be enforceable, including an offer and an acceptance, a bargained-for exchange of promises, and sufficiently definite terms. In all contracts, there is an implied covenant of good faith and fair dealing. A breach of contract occurs when one party fails to live up to its end of the bargain. However, there are numerous defenses that may void a contract. For example, misrepresentation during the bargaining stage by deliberately withholding information that a party owed a duty to disclose can void a contract.
Although parties have a lot of leeway to bargain with each other, there are certain provisions in some types of agreements that are considered unconscionable and will not be upheld in California. For example, in a landlord-tenant agreement, a landlord cannot require a tenant to waive certain rights, such as the right to assert the defense of retaliatory eviction or the right to habitability.
Consult a Real Estate, Litigation, and Business Law Attorney in Sacramento
At the Law Office of James J. Falcone, we can guide you through complex transactions or aggressively further your interests if litigation becomes necessary. Sacramento business law lawyer James J. Falcone understands the nuances of the business formation process and can help you protect your business once you have started it. He also can provide guidance to individuals and businesses in real estate matters. We represent clients in Lincoln, Jackson, San Andreas, Walnut Creek, Placerville, South Lake Tahoe, Merced, and other communities throughout Amador, Calaveras, Contra Costa, El Dorado, Merced, Placer, and Sacramento Counties. Call us at (916) 442-4204 or use our online form to set up a consultation.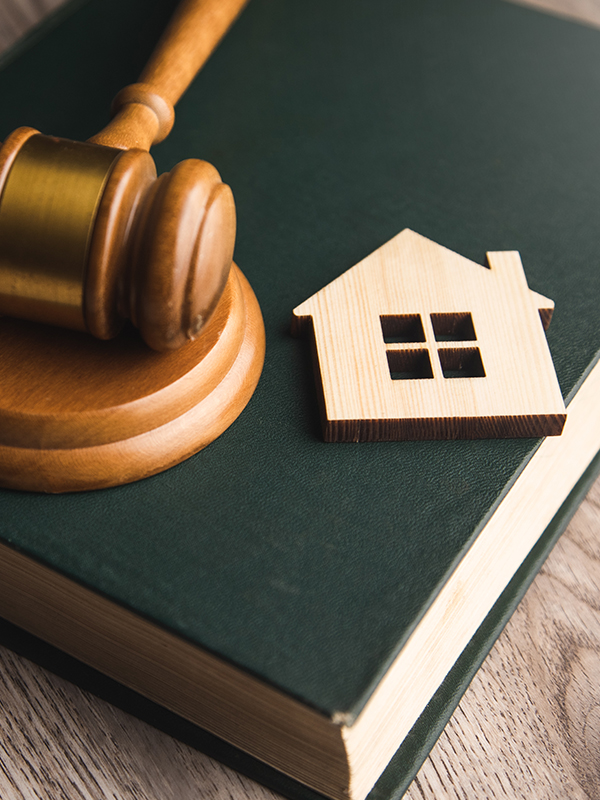 We're Here to Help You
Fill out the form or call us at (916) 442-4204 to schedule your consultation.