Litigation
Sacramento Real Estate Law and Business Law Firm
Litigation, Arbitration, and Mediation
Litigation is the prosecution of a lawsuit. When a real estate transaction or contractual agreement is at an incomplete stage, or there is a breach or disagreement over rights, there is often litigation. Arbitration is an out-of-court process to achieve the same resolution. Mediation is an attempt to reach a negotiated agreement with a third-party mediator.
We help both individual and corporate clients as both plaintiffs asserting their claims and defendants defending against a lawsuit, in both state and federal courts. We also represent clients in arbitration and mediation. We advise clients as to strategies and goals in an effort to resolve disputes quickly when possible.
With more than 24 years of experience in business law and the commercial and business markets in Northern California, the Law Office of James J. Falcone represents business owners, individuals, real property owners, landlords, and tenants in litigation in Sacramento, Yolo, El Dorado, Placer, and San Joaquin counties.
The Law Office of James J. Falcone not only focuses on pursuing your rights in the process; we pay attention to you, the client. We make sure we understand your goals and objectives. We are up-front with our fees and costs and what we will do for you. When you hire us, you know what it will cost and what you will get.
Breach of Contract: involving real estate purchases, business sales, sales agreements, buy-sell agreements, residential and commercial real estate agreements, and asset purchase agreements.
Debt Collection: On promissory notes, existing judgments, unpaid rent or license fees.
Business Torts: Fraud, unfair business practices and trade practices.
Broker Liability: claims of non-disclosure, self-dealing and secret profits, escrow irregularities.
Quiet Title: A title defect will prevent you from selling your property or cause future problems. When there is an issue regarding title to real property, a quiet title action is pursued which results in a court order clarifying the parties' rights and interests. Such issues include ownership, and rights to ownership, removal of liens, boundaries, easements, licenses, and options.
Boundary Disputes: both rural and urban, both commercial and residential, neighbors often have boundary dispute based on new surveys or existing uses. We help owners resolve such disputes through negotiation or, when necessary, litigation.
Partition: When co-owners cannot agree as to the use of real property sometimes the only feasible choice is a partition action. In partition, the property is ordered sold at market value by the court, with proceeds being distributed after an accounting by court order. In some cases, instead of sale the property is actually split into different parcels and distributed to the owners, hence the name partition.
Other services include the following:
Title disputes
Boundary Line and Adverse Possession disputes
Easement disputes
Non disclosure of facts
Title and Escrow
Foreclosure
Partnership/Shareholder disputes
Fraudulent Transactions
Escrow and Title Disputes
Evictions
Rent Collection
Delinquency Workouts
Representative Projects:
Our client entered a 332,000 construction contract with a contractor to build a restaurant in leased premises. A dispute arose, and the contractor recorded a mechanic's lien for 209,000, sixty thousand more than the actual value of the work done. We obtained a court order forfeiting the lien for willfully overstating its value, and had the client's lien release bond exonerated.
A real estate broker discovered that a corporate sales agent, affiliated with the broker's license, was conducting secret transactions, hiding records and not paying commissions. We severed the relationship and obtained a cash settlement for the broker.
A Client entered a lease option to purchase a property. After occupying it under the lease for several years, they exercised the option. The owner refused to perform under the contract. We obtained a judgment after trial requiring the owner to both convey the property under the original terms, and pay the client's attorney fees and costs.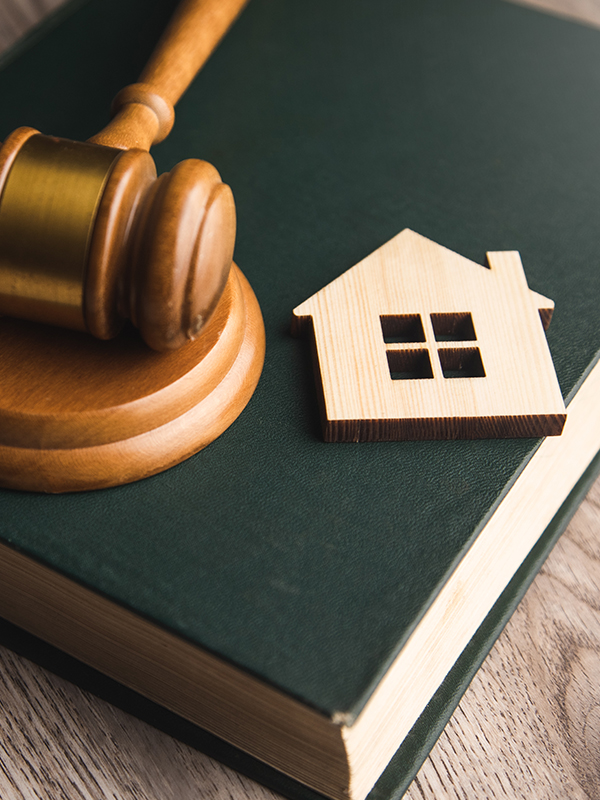 We're Here to Help You
Fill out the form or call us at (916) 442-4204 to schedule your consultation.